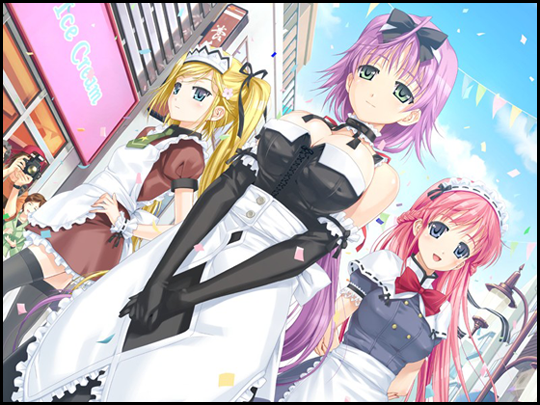 Title:

Kanojo x Kanojo x Kanojo ~Sanshimaitono Dokidoki Kyoudou Seikatsu~


Producers:

Studio Eromatick


Vintage:

25 December 2009



Summary:
Haruomi lives peacefully on a small island. But one day, a volcano erupts, so he gets out of the island and temporarily stays at his relative's house. He meets Natsumi, Akina, and Mafuyu there. They are sisters and all pretty. His peaceful life suddenly turns into an exciting erotic life....



- - - - - - - - - -


IT'S THE FINEST SISTERS EVER!



i wouldnt be expecting this actually, though i would prefer them to make anime series instead of an adult OVA... owh well for gawd sake i didnt dislike it xD *caugh*moarfappingmaterial*caugh*... anyways, by looking at the screenshot [

here

], character design is nice despite it's far from the perfectness of CG xP

p/s: Mafuyu ish MINE!!!